Mary Kilmartin by Jim Stephenson
On 17th September 1917, exactly a year to the month after his release from Frongoch prison camp in Wales, Paddy Joe married Mary Kilmartin., he was 22 and she was 19.
Mary Kilmartin was the daughter of 'Granny Kane' a leading personality in Stoneybatter, and the proprietor of Kane's fruit and vegetable shop.
Mary was known as Mamie and she and her brother Patrick 'Paddy' Kilmartin were raised from a very early age by their single Mother who lost her husband in tragically wasteful circumstances.
My Father Paddy wrote a journal as a young man and he records the details,
"My Maternal Grandfather died as a very young man, in his early twenties in fact, in very tragic circumstances.
He was by way of being an athlete, and used to wrestle in the Phoenix Park for stakes with a group of 'young bloods'. After one of these contests, flushed with success, he took part in a drinking bout- a contest to see who would consume the most beer.
In a fit of bravado he then undertook to drink one whiskey to his opponent's port. He won. He was carried home put to bed and then suffocated and died leaving a penniless widow and two very young children"
"This widow, my Grandmother, was one of the most remarkable and interesting character I have ever met. Left penniless, widow with two children to support in the Dublin of about the last century was no joke. A kind neighbour offered to take the responsibility of having the children put into schools and the widow into the Union.
But this woman, who laid out and washed her own dead husband and who had attended the inquest in the morgue with her baby in her arms, was not the kind to go under even in such extreme circumstances.
Some of the determination and fierce passion with which she had supported the Fenians and Parnell made her open a small business with the twenty five pounds which was collected for her by the friends of her dead husband.
She worked like a person possessed from early morning in the shop and after closing time which was then very late, she worked into the early hours of the morning – on the neighbours washing which she washed and mangled herself for payment.
Her work in the shop was hard labour. It was a green grocery, and she was up and in the vegetable markets in the early morning….it was hard, dirty labour, and it went on for years until she had built up a reputation for honesty that was known over the greater part of the City latterly the shop was a great success, and she was able to hand on to her son Paddy a thriving business before she died in 1940"
Mamie and Paddy Joe were married at the Church in Aughrim Street, and the address for Mamie was recorded as 24 Stoneybatter and Paddy Joe's address was next door at No. 26.
Sean MacLaughlin, fellow rebel and Easter Rising fighter, and was best man.
Paddy described his Mother "as a good, generous, hardworking, overly serious and sensible woman generally unaware of the real forces at work in the world around her apart from the immediate needs of her family, an incurably bigoted Roman Catholic…hugely proud of all her sons"
Married for 43 years Mamie and Paddy Joe, had 5 sons who all went on to have very different but hugely successful careers:
Patrick, Daniel, Desmond, Noel, and Sam.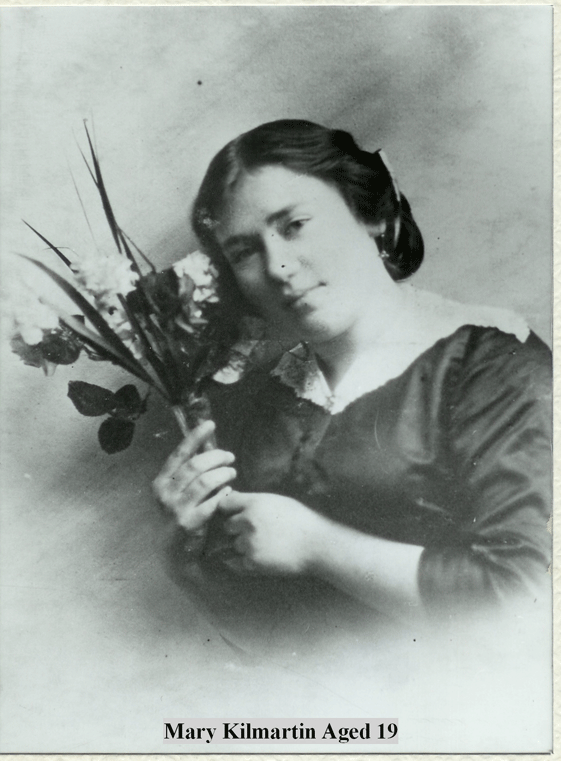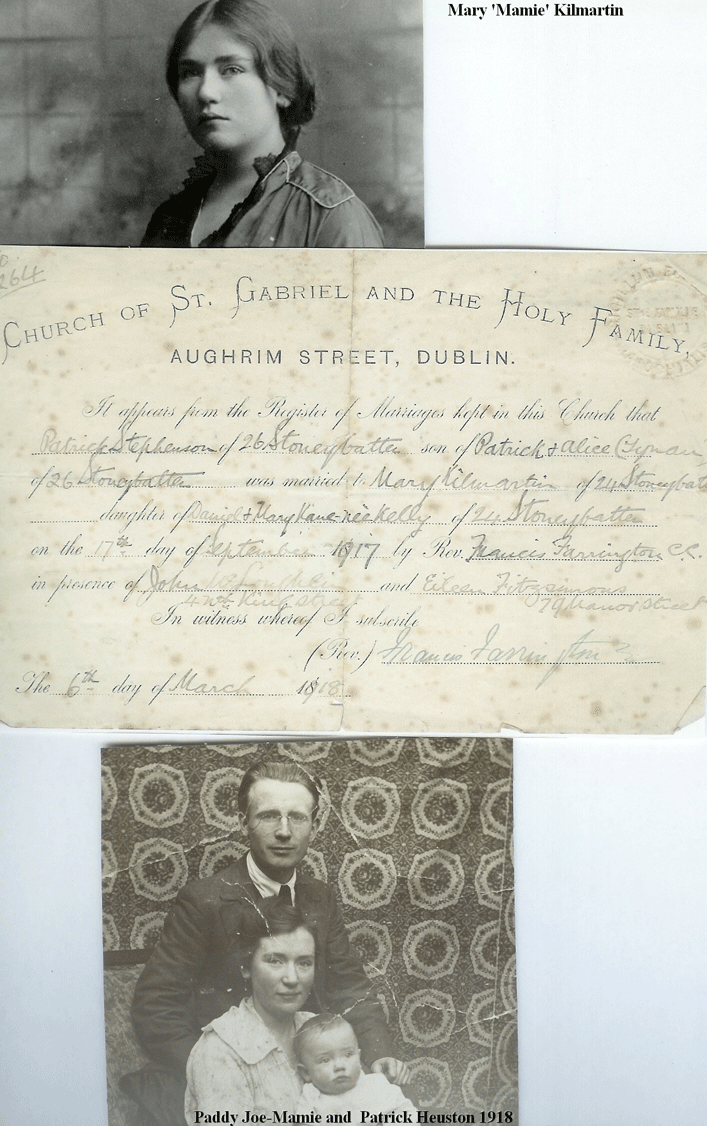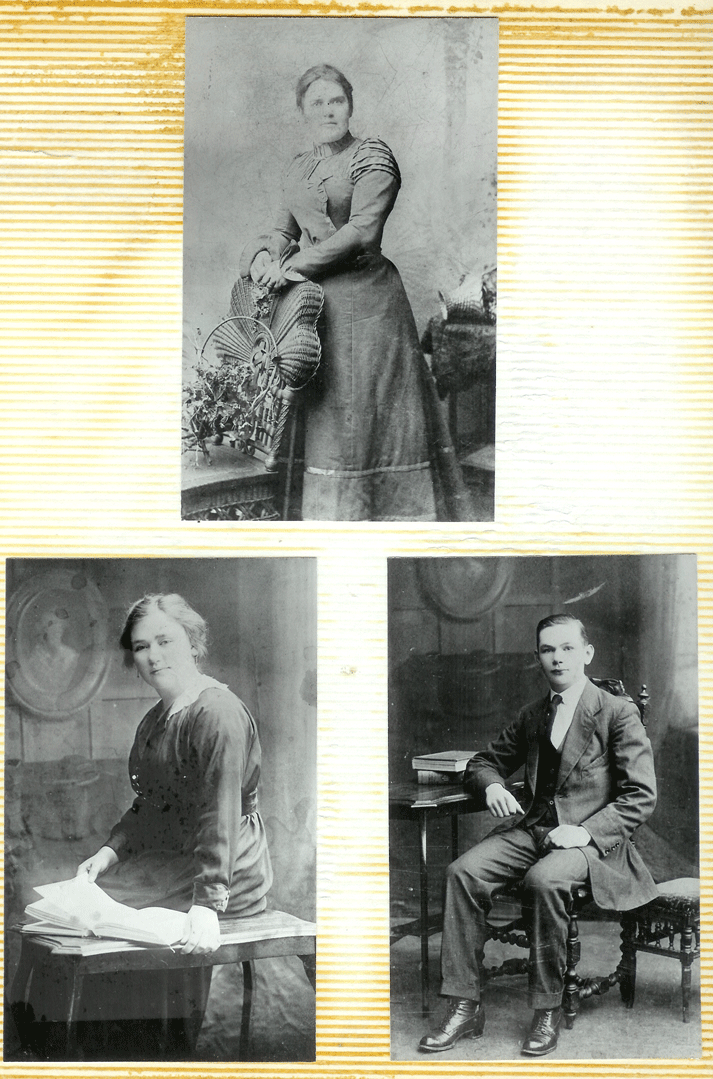 MISSING A/W